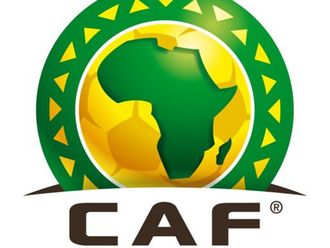 CAF are stepping up their testing of players at age group levels in order to expose those turning out in the wrong age groups.
Nigeria coach Stephen Keshi has escaped action from FIFA following remarks he made about Malawi coach Tom Sainfiet in August.
FIFA have requested the 10 African countries set to contest the final World Cup qualifiers confirm match venues, dates and kick-off times.
Malawi coach Tom Saintfiet has announced his decision to step down from the role after failing to see off Nigeria on Saturday.
Nigeria booked their place in the final round of World Cup qualifying after recording a 2-0 victory over 10-man Malawi on Saturday.
Nigeria host Malawi in a winner-takes-all 2014 World Cup qualifier in Calabar on Saturday, with a place in the final round at stake.
Nnamdi Oduamadi says Malawi's taunting of Nigeria will end in tears when the sides meet in their final Group F clash on Saturday.
FIFA have confirmed the receipt of an official letter of complaint from Malawi over alleged racist comments made by Stephen Keshi.
Stephen Keshi has dismissed talk of a feud with Malawi coach Tom Saintfiet, and insists he was defending Nigeria from false accusations.
The Malaiw FA have promised the national team a 'special bonus' if they can beat Nigeria in their World Cup qualifier next month.
A late Chimango Kayira own goal saw Kenya snatch a 2-2 draw against Malawi in Wednesday's 2014 World Cup qualifier in Blantyre.
Kenya will look to spoil Malawi's push for top spot in Group F when they face off in Wednesday's World Cup qualifier at Kamuzu Stadium.