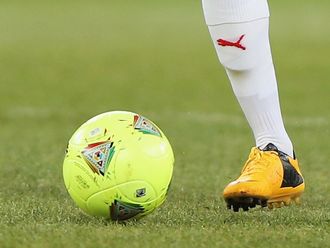 Uganda took a step closer to the second qualifying round as they moved top of group J with a 2-1 win over Angola in their World Cup qualifier.
Uganda will be looking to claim top spot in Group J when they meet Angola in 2014 World Cup qualifying action on Saturday.
A 91st minute goal from Heldon proved decisive as Cape Verde defeated Angola 2-1 to book their place in the quarter-finals of AFCON 2013.
The African Cup debutants Cape Verde have not disgraced themselves but Angola, the 2010 African Cup of Nations hosts, have disappointed.
South Africa and Angola will both be out for a first win at AFCON 2013 when the second round of Group A matches take place on Wednesday.
The opening round of Group A matches proved fruitless as Angola and Morocco draw 0-0 at the National Stadium on Saturday.
Angola take on Morocco in the second match of the Africa Cup of Nations at the National Stadium in Johannesburg on Saturday night.