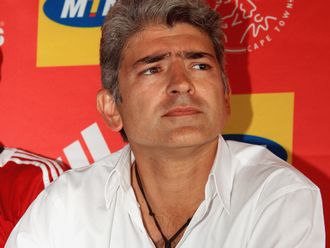 Ajax Cape Town CEO George Comitis has spoken of his delight at the club's Metropolitan Under-19 Premier Cup success.
Ajax Cape Town won their fifth Metropolitan under-19 Premier Cup title after beating Berea Albion 5-4 on penalties on Monday.
Day 2 of the U19 Premier Cup threw up some surprise results, with defending champions Chippa crashing to a 3-0 defeat against Bothasig.
The 2013 Metropolitan U19 Premier Cup kicked off on Wednesday, with teams from the Western Cape squaring up at the Erica Park Sports Complex.
Erica Park will once again play host to the Metropolitan under 19 Premier Cup, which this year celebrates its 25th anniversary.
Ghana will be without their captain John Mensah when they clash with west African rivals Mali in the AFCON on Saturday.